Oil Heated Heat Exchanger


Product Application
At present, shell and tube heat exchanger is the most widely used heat exchanger. Although shell and tube heat exchanger can't compare with plate heat exchanger or fin heat exchanger in terms of compact structure, heat transfer intensity and metal consumption per unit heat transfer area, it has a wide range of operating temperature and pressure, low manufacturing cost, convenient cleaning, large processing capacity and reliable work.
The shell and tube heat exchanger made by our company includes cooler, heater and condenser.

Shell and tube heat exchanger has the characteristics of:
1.good sealing performance,
2.elimination of leakage,
3.high heat exchange efficiency,
4.easy maintenance,
5.long corrosion life and so on.

Heat transfer principle
Heat and cold for heat transfer of two kinds of fluid, one in the pipe flow, known as pipe fluid;The other flow outside the tube is called shell - side fluid.In order to improve the heat transfer coefficient of the fluid outside the tube, several baffles are usually installed in the shell.The baffle can increase the fluid velocity of the shell side, force the fluid to cross the tube bundle several times according to the prescribed route, and enhance the degree of fluid turbulence.The heat exchange pipes can be arranged in equilateral triangle or square on the tube plate.The equilateral triangle has compact arrangement, high turbulence and high heat transfer coefficient.The square arrangement makes it convenient to clean the outside of the tube and is suitable for the fluid that is easy to scale.

Product Show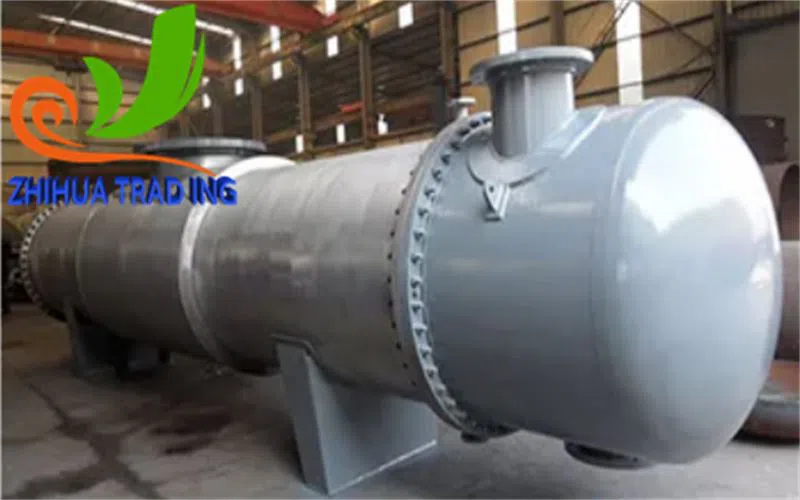 Packing Details
(1) Packaging: Products will be packaged according to their shapes, weight, transport distance and transport modes. Large machines will be packaged in sections. Every part of export machinery will be in standard export wooden package, waterproof film, straw rope, carton box ,etc, which will ensure the intactness of the products.
(2) Delivery: 1. sea transportation is from qingdao seaport or other ports. 2. the delivery time is decided by your needed machines or machine parts. But it also follows your needs.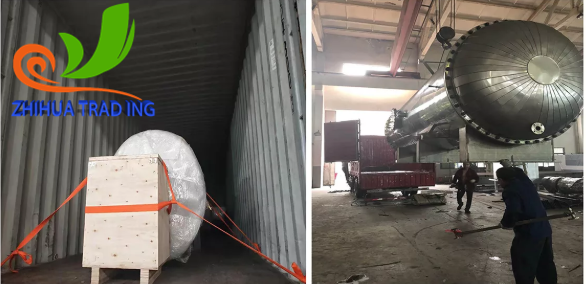 FAQ
Q:Are you manufacturer or trading company?
A:Zhihua is a professional manufacturer.
Q:How could we confirm the details of the products?
A: Zhihua will provide all the drawings for your confirmation.
A: 1 year warranty.
Q:How about the installation?
We will install and debug the reactor before shippment. And on-line service will be provided.